CLUBS IN ALLSVENSKAN 2023
This is where you can see the clubs in allsvenskan 2023.
Simply click on one of the teams in the right menu and you'll get facts about the team, clubs homepage, coming matches, results for the team and more.
VARBERGS BOIS FC
CLUB LOGO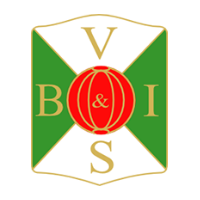 CLUB FACTS
Varbergs BoIS FC är en fotbollsklubb som har sitt säte i Varberg. Klubben grundades 1925. Namnet Varbergs BoIS FC står för Varbergs Boll och Idrottssällskap. Laget spelar sina hemmatmatcher på Varbergs Energeri Arena. The club has up to today 0 Swedish Championship titels.
Webpage: https://boisfc.nu
Tableposition: 16
Next match: 2023-06-10 against Halmstad home.
RESULTS Varbergs BoIS FC ALLSVENSKAN 2023
2023-06-05
Varbergs BoIS FC - BK Häcken
0 - 2
2023-05-29
Degerfors IF - Varbergs BoIS FC
1 - 1
2023-05-21
IF Brommapojkarna - Varbergs BoIS FC
2 - 1
2023-05-13
Varbergs BoIS FC - IFK Norrköping FK
1 - 3
2023-05-09
IFK Värnamo - Varbergs BoIS FC
3 - 1
2023-05-04
Varbergs BoIS FC - Malmö FF
0 - 6
2023-04-30
Varbergs BoIS FC - Kalmar FF
0 - 0
2023-04-22
Hammarby - Varbergs BoIS FC
2 - 0
2023-04-17
Varbergs BoIS FC - IK Sirius FK
1 - 1
2023-04-10
Varbergs BoIS FC - IF Elfsborg
0 - 0
2023-04-03
Mjällby AIF - Varbergs BoIS FC
2 - 2
MATCHES Varbergs BoIS FC ALLSVENSKAN 2023
2023-06-10
Varbergs BoIS FC - Halmstad
2023-07-02
Djurgården - Varbergs BoIS FC
2023-07-10
IFK Göteborg - Varbergs BoIS FC
2023-07-17
Varbergs BoIS FC - AIK
2023-07-23
Kalmar FF - Varbergs BoIS FC
2023-07-30
Halmstad - Varbergs BoIS FC
2023-08-06
Varbergs BoIS FC - Mjällby AIF
2023-08-13
BK Häcken - Varbergs BoIS FC
2023-08-20
Varbergs BoIS FC - IFK Värnamo
2023-08-27
AIK - Varbergs BoIS FC
2023-09-03
Varbergs BoIS FC - IF Brommapojkarna
2023-09-17
IK Sirius FK - Varbergs BoIS FC
2023-09-24
Varbergs BoIS FC - Hammarby
2023-10-01
IF Elfsborg - Varbergs BoIS FC
2023-10-08
Varbergs BoIS FC - Djurgården
2023-10-22
Malmö FF - Varbergs BoIS FC
2023-10-29
Varbergs BoIS FC - Degerfors IF
2023-11-05
IFK Norrköping FK - Varbergs BoIS FC
2023-11-12
Varbergs BoIS FC - IFK Göteborg
SCORE LEADERS Varbergs BoIS FC ALLSVENSKAN 2023
| | | | | | |
| --- | --- | --- | --- | --- | --- |
| | | PLAYER | TEAM | GOALS | PENALTY |
| 1 | | Assad Al Hamlawi | Varbergs BoIS FC | 1 | 0 |
| 2 | | Dion Krasniqi | Varbergs BoIS FC | 1 | 0 |
| 3 | | Eliton Pardinho Toreta Júnior | Varbergs BoIS FC | 1 | 0 |
| 4 | | Luke Le Roux | Varbergs BoIS FC | 1 | 0 |
| 5 | | Oliver Alfonsi | Varbergs BoIS FC | 1 | 0 |
| 6 | | Ömür Pektas | Varbergs BoIS FC | 1 | 0 |